Some of our industrial customers have already been awarded the renowned reddot design award for their solutions with products from HECKER®. This distinction testifies to the quality of our work and has also prompted us to come up with even more innovative ideas to ensure that our customers continue to succeed on the market for a long time. We always have our sights set on offering the best value for your money.
Exolon® GP made of Makrolon®
Leading industries and their market leaders have trusted our services and products from transparent plastics such as PLEXIGLAS® / acrylic glass, Exolon® GP made of Makrolon® / polycarbonate and other colourless, transparent plastics for many decades. On the basis of high-quality work materials from leading manufacturers, we work closely with our customers to deliver results that are as precise as they are cost-efficient.
The fascination of experiencing HECKER®.
For 50 years, we at HECKER® Kunststofftechnik have been manufacturing technical parts based on drawings from PLEXIGLAS®, Exolon® GP made of Makrolon® and other transparent plastics.
The HECKER® world has continued to inspire our customers and ourselves. The high level of training of our HECKER® team that has grown over decades has brought us at the forefront of our industry.
As the managing directors, we also have the honour of contributing our 60 years of market experience for the benefit of your successful products. Together with our team, we are committed to your continued success on the market in a partnership based on trust. When will we have the pleasure of welcoming you to Dortmund?
When it comes to our products and solutions, our customers and their needs are always the focus. 'That's HECKER®' – this is our consulting expertise when it comes to cost and design criteria. HECKER® offers customers expert consultations within Europe's German-speaking territory.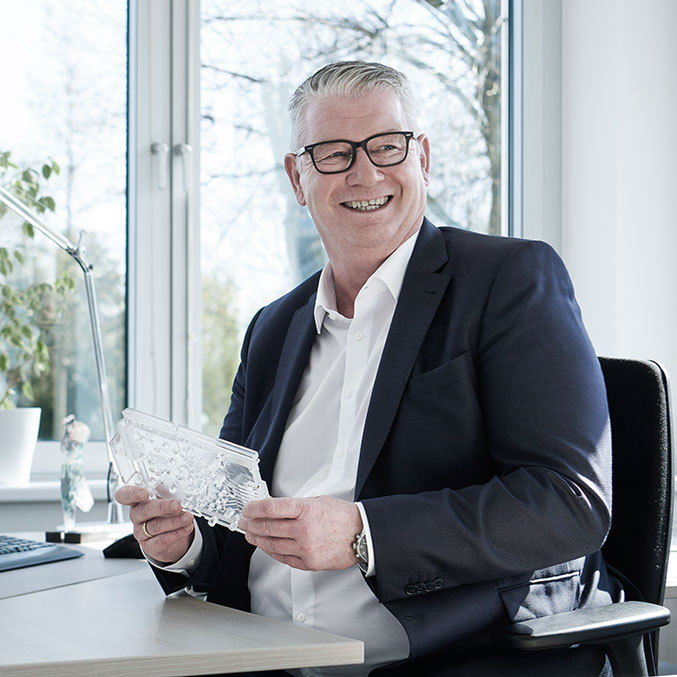 Sincerely, Manfred Primke and Thomas Dörfer – Managing Partners
Qualification, passion and perfection
The success of HECKER® Kunststofftechnik is mainly based on long-time employees with extensive knowledge of the market. Many of them have already been trained in our establishment. Our experts are committed to continually finding new solutions that perfectly accommodate the needs of our customers when it comes to using PLEXIGLAS® / acrylic glass (PMMA) or MAKROLON® / polycarbonate (PC).
submit your inquiry
Acrylic glass
When it comes to processing clear acrylic glass, we rely on decades of growing expertise, our perfectly equipped CNC machinery and high-quality semi-finished products from renowned manufacturers.
Polycarbonate

HECKER® is driven by the goal of manufacturing industrical polycarbonate components, e.g. custom protective hoods and shielding for the machine building sector, which meet the highest optical standards and boast dimensional accuracy without warpage.